Thanks for visiting our website! - EDUCATION is future for kids!

We visited Nicaragua in 2013 the first time and travelled over 7 weeks in this authentic and amazing country. Astonishing beautiful nature, warm and friendly people, hospitality all-over and a safe country to travel.
We had the opportunity to see a lot but doing so ... we also saw the other part ... the extreme poverty.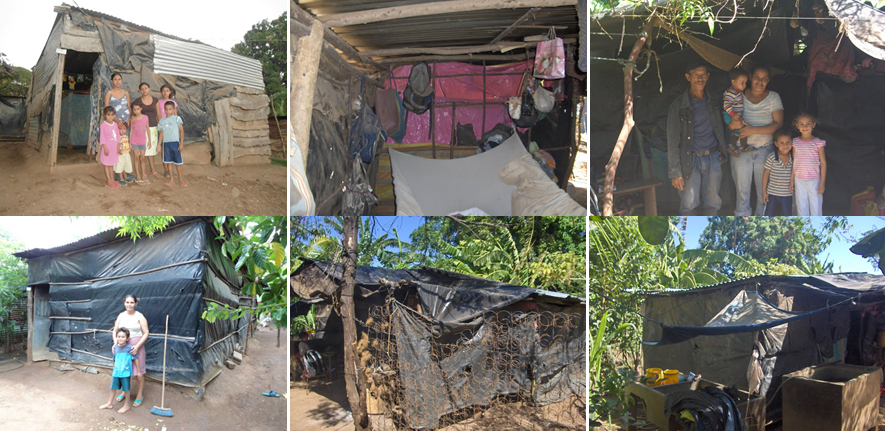 Nicaragua is one of the poorest countries in Latin-America.Children don't get the opportunities at all, as we do in our part of the world. Poor schools, insufficient education especially in the barrios (poor areas), lack of materials in schools, etc. etc.
With this bearing in mind we decided to start helping children in Nicaragua and founded Nica-Friends. Because we want to help them as they deserve a proper education as well to get an opportunity to escape from the extreme poverty.

With the help of family, friends and companies Nica-Friends was founded on April 29th 2013.
With their donations as well as donations from other institutions like local schools and especially 'Kringloopwinkel Stichting Een Aarde' we can really help them as much as possible.
Do you want to help us as well? Please fill in the Contact form and let us know how you want to contribute.
Thanks a lot for that!



NICA-FRIENDS' Mission:
"Mission of the Foundation is to collect funds and/or materials to help children from the poorest areas in Nicaragua. Herewith we can offer them an opportunity to follow a better education at primary school, secondary school and also at university. Our Foundation will collect funds and/or materials and will donate these to one or more recognized NGO's in Nicaragua, that will actively and dedicated work to improve the education of the children, profitless. Additionally the local NGO will work primarily with volunteers and therefore can proof that a minimum of 98% from our donations will be spent on the children or projects for the children"


Additional info
Nicaragua is poor where some 50% of the people have to live from $ 2 per day. Only a third of the children finishes primary school. A beautiful country but the impressions of the poverty are harsh.
During our first trip we visited the NGO La Esperanza in Granada (means 'Hope'). This NGO is managed by Pauline Jackson a former inhabitant of Australia but successfully active in Granada since 2005.
Her organization consists mainly of volunteers, local and especially many international people that want to help. It does extremely good work in all of the poor barrios around Granada and in that way helps so many young children to get a better education.We are convinced of their good work and for that reason have built up an excellent relation with them, realizing several beautiful projects already.

Check out their website (in English) and find out more!



How you can help:
Our Foundation Nica-Friends wants to help on a structural base in Nicaragua! Not only a one-time help but during many years. So family, companies, schools, friends that want to help us, join the Nica-Friends group of friends. Help us with a one-time donation or better help us with a monthly donation.
As a guide line:
Participation (= become NICA-FRIEND) is possible for:
- Private persons : from € 0,50/day = € 15,-/month (and a lower or higher amount is possible as well of course)
- Companies : from € 25,-/month (and we donot mind more of course J)

And of course we are very grateful with any one-time donation as well!!
Your contribution is highly appreciated!
Contributions are never binding for a certain period, If you want to stop for whatever reason, you can at every moment whenever you wish.
We will make sure to provide you with excellent feedback on your/all donations, such that you can clearly see what has been done with it.
In addition all activities within Nica-Friends are 100% transparant, if you want to check our money flows, you are always free to do so. Annual reports are published (in Dutch) on our website.
Check and complete our Contact Form and let us know. On that page you will also find all our Bank info.
Thanks a lot for all your help!
Stichting Nica-Friends